This year again sees the return of the #T-TeC Telespazio Technology Contest, the Open Innovation initiative aimed at promoting development and technological innovation within the space sector among the young generations, enhancing the value of their ideas and insights and imagining together with them the technologies that will mark the future.

For this edition #T-TeC is open to participation by students and researchers from universities and departments worldwide, who will challenge each other on their innovative abilities until 14 November, the closing date for the contest.

After a several weeks spent assessing their submissions, a panel of judges made up of representatives from Telespazio, Leonardo, industry experts and leading space agencies will select three winning teams and four special mentions, to be announced in December on the stage of the Italy Pavilion at Expo 2020 Dubai.

The 2021 edition of #T-TeC is closely linked to Expo Dubai, of which Leonardo is platinum sponsor, and is also taking place on the sixtieth anniversary of the foundation of Telespazio, a company that has made innovation its hallmark and that has always striven to discover the pioneers of the future, as much so today as on its establishment in 1961.
For more information, please visit the website:
https://www.telespazio.com/en/innovation/open-innovation/ttec-2021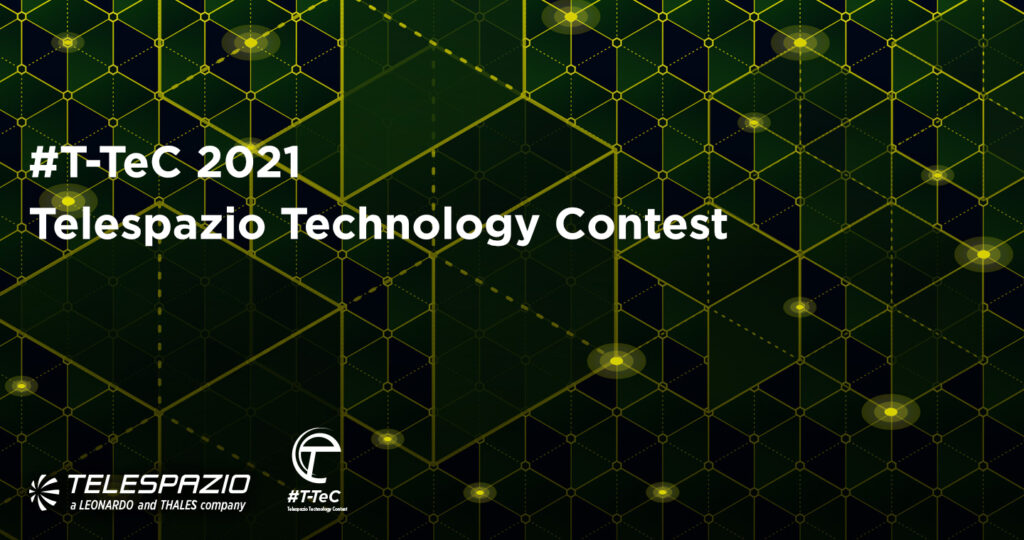 Download PDF: